Affiliate programs are not the most exciting topic in the world. That's why we tried to lighten things up by naming ours the "Moo Money Affiliate Program." That may not be enough to make the sign-up process fun. But keep in mind these programs are meant to help you make some extra money. And that's always fun. This article explains how to sign up for the program, how to create affiliate ad units, how to track statistics, and (most importantly!) how to get paid. There are a few options so read closely and decide how best to handle any affiliate income. You should only have to set it up once, so doing it right the first time means simply collecting (and spending!) the proceeds.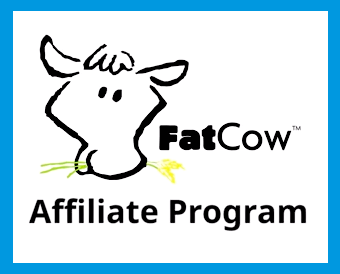 How to Sign Up for FatCow's Moo Money Affiliate Program
Those of you who are already happy FatCow customers can start by logging into your FatCow account. Head to the Affiliate Profile page (http://www.fatcow.com/controlpanel/affiliateprogram/profile.bml). All you need to do is fill out the form, double-check that the information you entered is accurate, and click Update Profile. If you're not a FatCow customer, shame on you! Kidding. But really we hope you consider becoming customer. We're super-nice and help our customers do some cool things, like making money with affiliate programs. Of course, the good news is you don't have to be a FatCow customer already to get started in the affiliate program. Use the Sign-up Page (http://www.fatcow.com/affiliate/signup.bml) to register and you'll get a confirmation email within 10 minutes explaining how to get started with the program.
How to Select Payment Preference
Now that you have an affiliate program profile with us, we have to talk about the money, your money. You can choose to be paid by check, PayPal or via a hosting credit added to your FatCow account. Just to be clear (in support of our claim earlier that we're super nice), the hosting credit option is our way of helping you use our services at a discount or even for free based on how much affiliate income you generate. Told you, super-nice. Anyway, from the Affiliate Profile page, select Update Profile and choose your desired payment method from the Desired Payout menu. Keep in mind that if you want to be paid via PayPal, we'll need you to fill out an electronic W-9 form on our site, including your Social Security Number. You'll also need a mailing address in North or South America, Europe, Australia, New Zealand or Asia. Click Update Profile and your changes will be saved, ensuring you get paid.
How to Create Banners and Text Links for Affiliate Ads
This is the part where you create ads. We know that sounds boring. But the ads are the most important part – the part that generates the commission we eventually pay out to you. So pay close attention. First, select Banners & Links. You'll have several options, including Text or HTML Link, Banner Images, Videos & Tutorials and Hosted By banner. Follow the instructions provided for the option you choose to generate some code (it's pretty simple. But you may want to consult your geek friend for this). You'll need to paste the code into your website wherever you want the affiliate ad to appear.
How to Keep Track of Commissions and Statistics
You can track how many times your ads are viewed and how much they're making for you in the Moo Money Affiliate Console (http://www.fatcow.com/controlpanel/affiliateprogram/index.bml). Log in and click Campaign Statistics. Check the box marked Notify if you want us to email you when you're report is ready to view. Enter the date range you want information on and click Get Reports. Refresh the page if the results don't appear after a few minutes. You can export to CSV (for use in a spreadsheet program) or PDF, or look at the report right on our website. If you've made a little money (or a lot!) smile wide, and with pride. Now go spend your hard-earned affiliate dollars well.