If you've ever lost or accidentally overwritten your website's files, you know the importance of backing up your site on a regular basis. Website back up is essential … and is usually only thought about after the fact. With FatCow it's easy to archive your site's files using FileManager, available for free through your control panel. To archive your files with FileManager:
1. Log into your FatCow control panel and access the FileManager tool.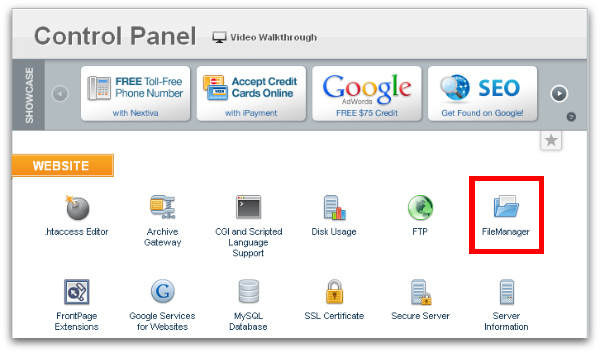 2. Select the files you'd like to archive, by clicking the check-box next to the folder, in the right pane of the interface.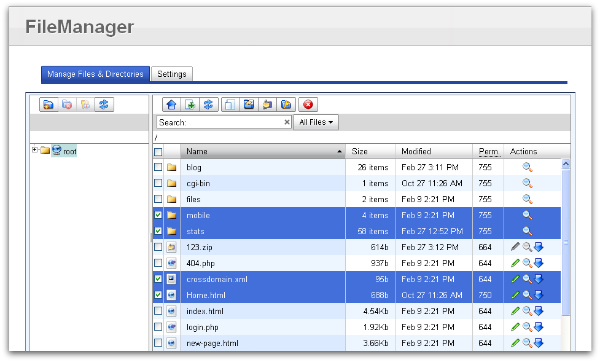 3. Click the "Archive" icon, which is located above the search box at the top of the FileManager interface; this will prompt a pop up box asking you to create a name for the archive.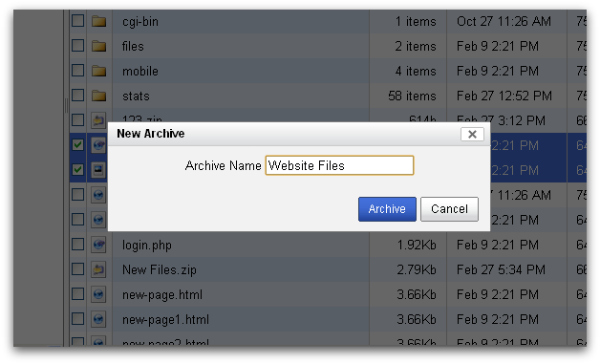 4. After entering a name and clicking "Archive" on the pop up, you'll notice the archive will appear in the list of files, as a .zip file.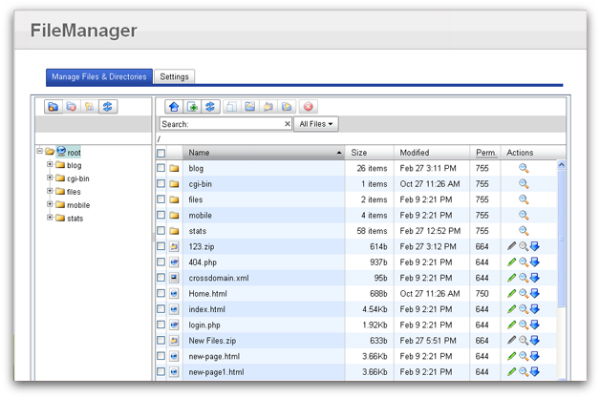 It's as easy as that! Your files are backed up and are now available for download whenever you need them.