It's rewarding to build a business and the web has made that goal available to more people than ever. The Small Business Administration calls it "a significant business leveler". But there is a great deal of administrative overhead involved with running a successful business website, whether you're generating leads or selling merchandise. It's easy to get caught up in the related details and lose sight of why you built a website in the first place.
Do yourself a favor and get as much of that administrative stuff out of the way at the outset. We make it as easy as possible to take care of the details and get down to business. We'll start, as usual, at your trusty Control Panel.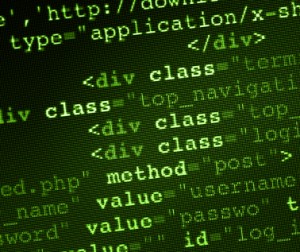 Choose a Site Editor
The first thing you should do is to choose a Site Editor, which is the tool you will use to actually build your website. The Set Site Editor page gives you four available site editors. They are:
Weebly
WordPress
File Manager
FTP Settings
Choose whichever one works with your website, and then some cash will magically appear through your computer.
Cache, Not Cash
Just kidding (although anything can happen).
The proper pronunciation is cache, not cash. And you'll need to clear it.
The cache is a clever feature of modern web browsers that can actually work against you when you're trying to build your website. The cache is a collection of folders in which your browser stores temporary copies of the websites you've recently visited. The logic is that if you choose to return to those sites for any reason, they'll load almost instantly from the cache. And when you're just surfing around the web, it is a huge time-saver.
But when you're building a website, it can be a pain. For example, you see an error in your draft website while you're working. You head into your Site Editor of choice and make the correction. Then, you revisit your website to make sure the correction has been made. After all, a correction isn't a correction if it doesn't…correct.
Anyway, the browser loads your website from the cache, probably using a version of the site it saved before you made the change. This means that you'll still see an uncorrected version of the site. This can be confusing and lead to an exasperated loop of revise-check-revise-check. The answer is to clear that cache.
How to Clear Your Cache
Our Knowledge Base has browser-specific instructions for clearing the cache, but the steps are similar for each browser. Internet Explorer and Firefox both have a Tools menu in which you'll find the options for dealing with the cache. Chrome has a handy search feature on its Settings page where you can just type "clear browsing data." You can also just click this link from within Chrome.
You'll see a list of items you can delete no matter what browser you use. It's safest for our purposes to uncheck everything that doesn't include "cache" or something like "offline website data." If there's a time range option, choose the longest duration. Click the "Clear…" button to apply the changes and then close your browser completely.
Your next visit to your website should download the most recent version of the site and show you any changes you made. This process may seem daunting the first few times but it gets easier. Scour your site for all the changes you need to make to clear your cache as infrequently as possible.