FatCow Database Management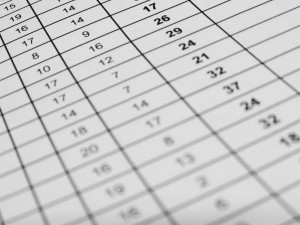 We know some of you are geekier than others. Your needs go beyond basic WordPress installations, e-commerce setups and website security. And some of you want to do database management.
But such things are not for the faint of heart. The slightest misstep in your database could cause drastic consequences – like accidentally making something disappear from your website.
That's why our digital overlords (aka Bob the SysAdmin) invented the backup. We integrate database backup directly into your FatCow Control Panel.
How to Export your MySQL Database
Log in and go to MySQL Database. You may have more than one database in there, so either choose the one you're about to modify or just back them all up. It's probably never a bad idea to back up all the things, ever.
But you'll have to do them one at a time to be safe. Click the Access phpMyAdmin icon in the column to the right of your username. Then, choose a database from the left sidebar and head to the Export tab.
Next, if your database is less than 10 MB in size, you'll want to click Select All to make sure you're exporting all of the tables from that database. Now all you'll have to do is click Save As File and, if you want, choose a compression format.
If your database is larger than 10MB, though, you should consider exporting it in multiple groups of several tables at a time. The maximum file size when you're importing your database elsewhere is always 10 MB. Trying to restore a database larger than 10 MB all at once will likely result in groans of annoyance, facepalms and a sense that the machines are winning.
A database only slightly larger than 10 MB may be small enough to re-upload later if you compress it before downloading. Once you've made your decision, click Go and you've successfully exported your database.
How to Import your MySQL Database
You're going to start at the Control Panel again, in the same MySQL section you use to export databases. This time, though, you want to click Add Database. You'll have to give it a name and create a user so you can access it later.
Click Add Database and then click on the name of your new database. You can upload an exported database in the Access phpMyAdmin section. Your database will be in the left panel, so select it.
Press Import and Choose File and find the exported database file you want to upload. Your imported database entries should populate the new database you just created. Congratulations, you're officially a database management geek.