By moosnews
November 17, 2014
Maybe you had domain when you came to FatCow. Maybe not. It's convenient to manage all your domains in one place. That's why we give our customers the ability to buy domains from right inside their account. Here's a guide for purchasing a domain from FatCow.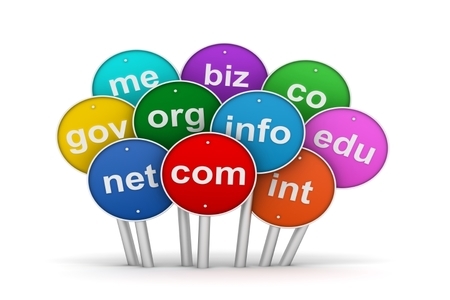 Get started by logging into your FatCow Control Panel. Click on Domain Central and select Register New. This is where you'll enter the name of the domain you want to buy. Be careful here, though. There are restrictions on what you can put in a domain name. For example, you can't use special characters, spaces, or non-English letters. You can use lower-case letters, numbers, and hyphens. For example, your name with a hyphen between each letter will work, but it'll look weird. So, maybe don't do that.
After choosing your domain name you'll need to select an extension. Most people prefer the .com if it's available, but we also sell others, such as .net, .org, .biz, .co and more.  If you want to spice things up a bit, take a look at some of the new TLDs to hit the Internet. TLD stands for "top level domain" and these can be used in addition to any .com domains that you may already use. The new TLDs provide a much more interesting and descriptive domain name. And there's a good chance that you can get the word or phrase that you want. Some examples include: .photography, .university, menu, .fitness, and .dental. When you've selected your domain and extension click Register.
Click Add or Add to Cart next to each domain you want to purchase. Note that some domains come with optional domain privacy. Domain privacy will allow you to keep the contact information for each domain private by using FatCow's information as a proxy for your own. If you have a business address this may not matter much to you, but if you only have a home address to provide, consider taking advantage of the domain privacy offering at FatCow. If Add Domain Privacy is checked when you add a domain to your cart, your purchase will include a domain privacy charge.  Click on Checkout when you're done adding domains.
The next screen will allow you to decide how long you want your registration to last. You can buy domains for a minimum of one-year terms. You can buy longer terms to decrease the amount of renewals you need to do in the future. If you're planning on using your domain for a long-term business, it may be worth it to buy a longer term. Then choose Continue, verify your information and choose Continue again. Now you're on the billing screen, where you'll enter payment details. Select Checkout and your order will be placed. You'll be charged immediately and the domains will show up in your account's Domain Central within minutes. Sometimes it takes up to 48 hours for a domain to fully register onto your account. We don't like it any more than you do. But we'll get it ready for you as fast as possible. Enjoy your new domain!