There are about 515 million results when you search Google for "how to have fun." It's safe to say that "configuring Microsoft Outlook" isn't on any of those lists or how-to articles. Whether you are setting up a new computer at home or dealing with a hard-to-reach IT department, chances are you'll eventually find yourself staring at an empty Outlook settings screen. When that panic sets in, and you find your self asking "How do I configure outlook?" it's time to read this article.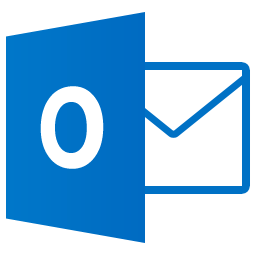 Automated Exchange Email Setup in Outlook
If you need to set up an Exchange account in your Outlook, or you don't know what that means, try this method first. Open Outlook to get started. It may display a setup wizard. Click Next to begin, and Next again to move on to the E-Mail Accounts page. Make sure your name and email address are correct. You may need to add your name or change your email address if you used a different one when you first set up your computer. Click Next to let Windows try to setup Outlook automatically.
Now, you may have been thinking that by "automatically" Outlook means "automatically." Unfortunately, you and I probably have a different definition of "automatically" than Outlook. You'll be asked for your username and password while the setup is in progress. "Username" is a confusing name for what Outlook wants, because it's really asking for your email address again. Be sure to use your entire email address as your username, including the domain, like .com.
Enter your password, click Next, and you should see a "Congratulations…" message about how your email account is now ready to use.
If something goes wrong, or Outlook tells you it can't set up your account automatically, you'll need to add it manually. We suggest sighing audibly to vent a bit of your frustration. Then close Outlook and we'll try it the manual way.
Manual Email Setup for Outlook
Okay, take a deep breath to relax after that frustrating non-automatic automatic setup process from earlier. Click the Windows Start button and then Control Panel. Click the Mail icon or, if you don't see the icon, press Control + F and type Mail to bring up the icon, and click it.
Next you'll have to click Email Accounts and, on the next screen, New. Now look for Manually configure server settings… to choose the email type. This time we're trying Internet E-mail, so click that button and then Next.
Right about now you should be seeing just how important that automatic setup can be, and how justified your frustration was when it didn't work for you. But let's keep moving forward. Remember, deep breaths. They're key.
The next screen is (hopefully) where the magic (finally) happens. Enter your name and email address. Select IMAP from the drop-down under Server Information. Your outgoing server is smtp.fatcow.com if you're configuring for your FatCow account, and your incoming server is pop.fatcow.com. Your username will be your full email address, like above. Enter your password and then click the More Settings button. On the Outgoing Server tab click the Use same settings as my incoming mail server checkbox. On the Advanced tab set the Incoming server port to 993 and the Outgoing server port is set to 465.
Finally, click Next and Outlook should test the settings. If you entered everything correctly, you'll be ready to start emailing. If the test fails, feel free to sigh audibly gain, and double-check the instructions. You'll be done configuring Outlook in no time.