Maybe you haven't had to bother with FTP settings yet. And you just want someone to tell you what the heck they're about. Or maybe you're reading this with an FTP program open in another window of your computer – so you need to learn about its magic, pronto.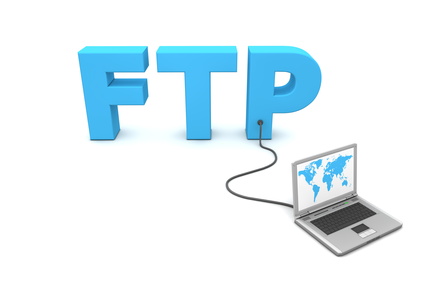 Here's what it's about:
An FTP server is just a computer owned by your hosting company which stores the files used on your website. An FTP client is a program used to upload and download files between your computer and an FTP server. FTP settings are a set of values you'll need to use to connect an FTP client to an FTP server.
But Seriously, What the Heck Are FTP Settings?
Let's start with what FTP stands for. For The People? Frequently Tripled Profits? Fairly Timid Puppies? Nope, luckily it doesn't mean any of those things…although we wouldn't object to frequently tripled profits.
FTP actually stands for "file transfer protocol". It's used to transfer files between computers, most commonly a home computer and remote website server. FTP is a way to upload files from your computer to your website, and vice versa.
FTP allows you or your designers to make changes to your site (either with images or web pages on a home computer) before placing them on your public website – where the world can see them. There's nothing worse than writing some great copy for your home page, hitting publish, and only then suddenly noticing you've misspelled the name of your business. FTP adds one more layer of review.
The most popular way to manage files via FTP is through a dedicated FTP client, which is a piece of software built to connect to and manipulate the files on an FTP server. Read about how to use FileZilla, a free and easy to learn FTP client here: (http://www.fatcow.com/knowledgebase/beta/article.bml?ArticleID=1393_). Once you've entered your FTP settings into the client, it enables you to point and click to perform most of the file management you need to do.
Getting Started with FTP Settings
All FTP accounts have a few basic settings you'll need to know in order to connect. Your web host should make these easy to find. If they don't, you should probably move on over to FatCow, where the FTP settings can be found easily [here](http://www.fatcow.com/knowledgebase/beta/article.bml?ArticleID=201).
The first setting you'll need is the server address, usually ftp.YOURSERVER.com. FatCow users can find their FTP server at ftp.fatcow.com. This setting tells your FTP client where to look for connections.
But you'll still need to provide login credentials before you can connect. Your FTP username and password are the same as the ones you used when you opened your hosting account. FatCow users can set the port to Port 21 and make sure Passive FTP is set to Enabled.
This is all you need to get started. If you've entered your FTP settings correctly, you can connect and start moving files back and forth. If you have trouble, try entering your settings again. You can also use the [FatCow file manager](http://www.fatcow.com/knowledgebase/beta/article.bml?ArticleID=1703) as another solid resource.