By moosnews
April 16, 2010
Email marketing can be an extremely effective tool, particularly if you already have a list of targeted recipients interested in the information and products you have to offer. Unfortunately, a lot of spammers use this same method, so it's imperative to be smart and get this type of correspondence right from the start. Here are three important tips to boost the effectiveness of your next campaign:
Avoid Spammy Phrases and Industry Specific Slang and Abbreviations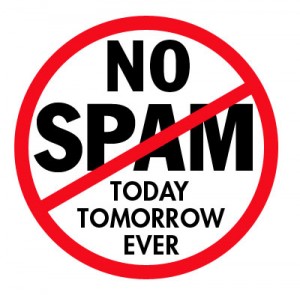 If the subject line or email sounds like the normally spamming content that fills our inboxes, chances are pretty good that people aren't going to bother opening them. Instead, use power words like 'free', 'save', and 'guaranteed' to grab attention while inspiring trust in the reader. It also helps to personalize the email to give your email marketing a sense of quality while making the recipient feel important.
Don't Fall For 'Pretty' Emails
Emails loaded full of graphics, posted on pretty stationary, and in HTML might look great, but it greatly decreases the chance the email will get read since many people only read text emails and have images turned off. These graphics and textures can also make the text difficult to read and distracting, which can cause people to miss important information. Stick to simple text emails with concise content.
Use a Reliable Email Service
Sending large amounts of email can get you blacklisted for spam, but you can avoid that and improve your delivery rates by using a reliable email service. As an added benefit, these types of services can provide you with templates, tracking, monitoring, and list management to make email marketing quick and easy.
With FatCow and Constant Contact, you'll find it quick and easy to create beautiful templates, use email tracking and reporting, and improved deliverability. Find out more about Constant Contact and FatCow's email marketing services today. Right now we're offering a 60 day free trial!