By moosnews
April 12, 2010
A domain is arguably the most important decision to make when creating a new website. Not only will customers need this to find your site, but it also has some benefits for search engine optimization while helping to identify the purpose of the site. Here are three tips for finding a great domain name:
Help Lost Visitors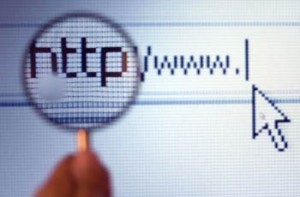 Since site owners will be repeating the name of their websites and customers will need to remember it, the domain name needs to be something simple to work with. For instance, try using a .COM domain, avoid hyphens if you can, and try to ensure it's something easy to spell. You might also consider purchasing close variations and TLDs (.ORG, .NET) of your domain and redirecting it to your main web address just in case someone gets the address wrong. By stocking up on the close variations of your domain names you can be safely assured that web visitors will find you! The domain should also match the business name for ease of use.
Make It User-Friendly
Domain names that are short and easy to say can be a huge help when marketing your website offline (and trust us, you will want to definitely do this). You'll also want to avoid things like double letters (ex, siteexample.com), alternate spellings (color.com vs colour.com), or domains wordings that look kind of funky (childrenswear.com looks like ChildrenSwear.com. Not exactly a good image.)
Keyword VS Creative
The debate between choosing a creative domain and a keyword rich one is ongoing. There are only a few good keyword rich names available that aren't going to cost you a fortune, so choose something that will help make your site more memorable instead.
If you've got a great domain name and a great idea, but can't put it all together right at the moment, or aren't sure about its success, consider our MiniMoo plan. In addition to custom domain parking of your choice, there is also email and other features you'd normally only get with a full hosting plan. Check us out!