By moosnews
March 29, 2010
At FatCow, we take customer support very seriously. In fact, if we don't deliver a positive support experience, we will give you a free month of hosting!
There are a few ways to reach us when you have a question or an issue. You can reach us 24X7X365 by phone, chat or our ticketing system.
Filing a support ticket is much better than emailing. Tickets can be tracked and they are not susceptible to Spam or other filters. The average response time on a ticket is 24 to 48 hours.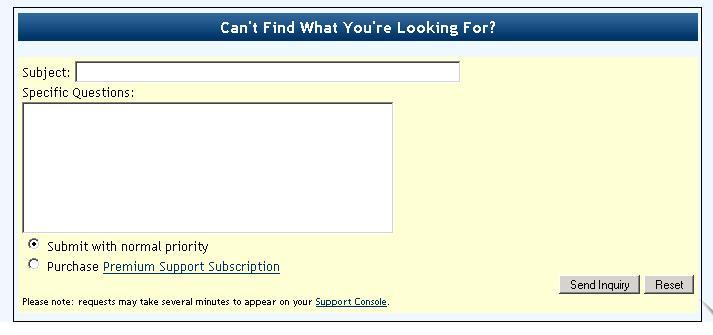 Once you log in to your FatCow control panel, click on the "Support Center" link. If you enabled the new Control Panel Beta view, you can get to the support center by clicking on the "Help" link on the top right of your screen.  To file a support ticket, scroll down to the bottom of the page and then fill out the subject field and the Specific Questions field. Be as descriptive as possible in the subject line so we can assign it to the proper agent or queue. Also be as specific as possible in your question. If you have an issue with a domain, be sure to specifiy which domain and what the issue is. Provide as many details as you can. Finally, click "Send Inquiry".
Your ticket will now be assigned a Tracking ID # and appear in your Support Center under "Your Open Tickets". You can update your ticket with more information and track its progress via the Status codes.
To talk to someone in person, give us a call at: 866-544-9343 or click on the Live Chat link at the top of our website.