You have photos. And you have a FatCow account. And you want to make a website for your photos on your FatCow account. You could buy some soft drinks and turn the dubstep up to eleven to hand-code your own photo management and display solution. Or you could benefit from the handiwork of your nerdy forbears and save yourself loads of time (and calories too!) We're going to assume you have no interest in a windowless coding binge, so here's some information on the powerful photo tools we provide access to in your FatCow account:
Gallery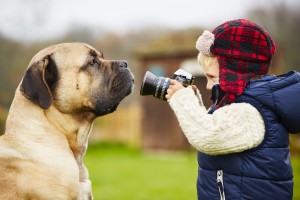 Gallery is a great tool for organizing groups of photos for display on your website. The functionality is part of the Simple Scripts group of tools in your Control Panel. Scroll through the Scripts List until you see the item labelled Photo Galleries and select the sub-item Gallery.
You will see a popup labelled Install Gallery and a few options, including Install a Brand New Version and Import. Click Install to begin the installation process. You will have to choose a location and set some other options and then you will get a confirmation message when the script has finished installing.
If you find yourself confused while trying to install or use the Gallery tool just head to your Control Panel, select Website and click Simple Scripts. Use the Find Support link for the Gallery item in your My Installs list. Click Find Support and choose from the options presented, including Official Site, Documentation, Support Forum and Live Demos.
ZenPhoto
For something even more simple have a look at ZenPhoto. At first glance it's another gallery tool, but ZenPhoto strives to keep the focus on the display of your photos. If you didn't think Gallery was quite right for your site, give ZenPhoto a try.
Install ZenPhoto from your Simple Scripts  page, just like Gallery. ZenPhotos is in the same list, too, so click Photo Galleries and then click ZenPhoto.
ZenPhoto displays a similar Install message as well, walking you through the process until your ZenPhoto is ready for photo uploads.
Coppermine
Gallery and ZenPhoto are both great ways to display photos on your site, but they aren't built for actively engaging your visitors. Coppermine, on the other hand, brings more personality to photo handling. Your visitors cannot only use Coppermine to view your photos, but they can leave comments on them, provide ratings and view the gallery in a slideshow.
Coppermine is what you should choose if you want to do more with your photos than merely display them. You can use it for running photo contests and to get information about what photographs or products your audience likes (and even the ones they don't like).
Pixelpost
In fact, if you're a photographer who really just needs a website optimized for someone in your line of work, have a look at Pixelpost. It's a photoblog tool, which just means it can display your photos in reverse chronological order. It supports tags, descriptions, themes and comments.
Pixelpost's functionality is similar to some Tumblr uses. However, using Pixelpost with your FatCow account gives you the ultimate control over the platform and tools you use to publish your photos.
Our powerful photo tools work overtime to save you lots of time. No matter which tool you choose to use, managing your photos within your FatCow account allows you to focus on the more important things in life – like running your business.