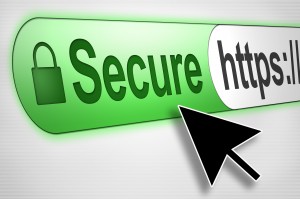 FatCow has fully integrated domain management into our account system so that you can stay secure while building your website. An important part of domain management is ensuring robust security is in place. This is why we take several measures to keep you informed about additions and changes to your account's domains.
Here at FatCow, we use email as our primary means of verifying additions and changes to your domains. We notify you via a verification email whenever you first purchase a domain, whenever the name or email address associated with the domain are updated, and whenever your domain is moved to a different domain registrar.
Each verification email will contain a unique link you must click on to alert us to the fact that you were the person who made the change. You have 15 days to click the link in each verification email. We will suspend your domain on day 16 and display either a suspension page or simply a blank page. The purpose of this isn't to annoy you but to make sure that if someone else is making unauthorized changes to your domain, those changes are not immediately implemented.
We know you are busy, so we provide an easy process to suspend your domain. Head to Domain Central, choose "suspended domain" and make sure the Contact email on file is correct. Then click Resend in the red notification box or Resend Email under the Verification heading.
You will receive a new verification email. Open the email account and click the verification link to restore your domain to normal visibility. It usually takes between 24 hours and 48 hours for the suspension to be lifted, so click the link as soon as you can. Don't panic if your site isn't restored right away.
Some businesses face more difficult security concerns than others. For those issues, we provide an addon service called NameSafe Protection. This service prevents anyone from making changes with the information and settings for each domain on which it is enabled. NameSafe is only active when you are logged out of your account.
NameSafe settings are managed in the Domain Central section of your FatCow Control Panel. You can deactivate it any time on a per-domain basis when you want to make changes. This extra level of security is NameSafe's primary function because you need to do more than simply log in.
Select the domain you need to deactivate NameSafe on, choose Security and then click the Unlock link in the yellow banner below the domain menu. You will need to answer your security question and then you can click Unlock Domain.
The security question requirement is essentially a form of two-factor authentication, which requires a standard login with username and password and then a second form of authentication. There is a growing number of websites and services which offer two-factor authentication because it is such an effective means of securing sensitive information. It is so reliable that even the government uses it to secure many of its own systems.