Your FatCow Control Panel contains a section titled Domain Central. That's where you go to add, manage and update all of the domains associated with your FatCow account. We did our best to make it easy to modify multiple domains simultaneously so you can spend less time managing and more time on your business.
Domain Central will present a list of your FatCow domains and the most important information about each of them. You will see columns for registrar, expiration date (with the number of days until expiration in parentheses), privacy status and renewal setting (whether it auto-renews or must be renewed manually).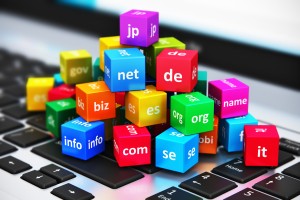 Modifying and Updating Domain Information
You can select one or more domains to modify and then click Modify Selected Domains. Remember that any changes you make on the next screen will be applied to all of the selected domains. You can update contact information, refresh the WHOIS data, enable or disable domain privacy, lock or unlock the domains, enable or disable auto-renewal, update nameservers and more.
You can also immediately renew the selected domains. People who like to plan ahead for a single annual domain payment may find this option useful. If you renew all of the selected domains, they will share an expiration date going forward.
Registration information is mandated by the Internet Corporation for Assigned Names and Numbers. It must include a listing for the registrant, the Admin Contact (your "webmaster," which may be you as well, and the Billing Contact. Enter the new information for one or more of the contacts and click Save Contact Info. If you receive an error response, you may have left one of the required fields marked by an asterisk empty.
Those of you who love to collect domains may have more than you can easily sort through in a list. Just use the Search My Domains button to filter out the ones you don't need. We know you're busy so we do the filtering in real-time as you type your search terms into the box.
The Lifecycle of Domains
ICANN limits the duration for which you can register a domain to a ten-year maximum and registrars such as FatCow must abide by that limit. If you prefer to renew for shorter periods of time, we will always remind you to renew 60 days before your domain's expiration date. Make sure your payment information is up to date because if it is incorrect we will not be able to auto-renew for you.
Domains are deactivated the day after they expire and replaced with a notice of expiration. You need to log in and renew your domain for at least one year to lift the expiration and reinstate your website as it was prior to the domain expiration. Be sure to take care of this before 30 days have passed.
Beyond the 30-day period, the domain may enter into the redemption grace period. This lists the domain for auction and someone else may purchase it. Even if no one else purchases the domain there may be a redemption fee of $160 to reactivate the domain under your account.
If no one has purchased or renewed the domain when the redemption grace period ends, the domain will be held for five days before being released to the general public for registration. Get in touch via our Support Console if you think your domain has expired.