It's no secret that hackers hunt for vulnerable systems and valuable information like passwords and credit card numbers. And often they get away with it. But how? It comes down to one word: Ignorance. This is why it's important to be knowledgeable enough to make your websites and other accounts more secure.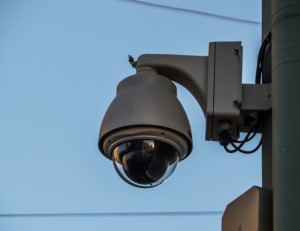 For example, it's important to understand the difference between malware and hacking. Malware, or malicious software, is any program that can degrade or disable the security on your computer or your website (or, in some cases, both). The act of hacking is more direct, often involving a targeted attack against one system. Many hackers use malware to break open the door to your system and then use their hacking skills to make off with your credentials, data or identity.
Email accounts, website logins and hosting accounts contain sensitive information about you and perhaps even about your customers. A failure to maintain security can cost you privacy or even destroy your credit or your business. This is why FatCow takes security very seriously.
Here are some simple ways that you can do the same:
1. Be Wary
We get links from friends, family and coworkers for use in communicating, staying informed and getting our work done. But some links are not what they seem, and can result in a malware infection on your computer or website. Be wary of links from email addresses or social media posts whose sender you don't recognize. Even if you do recognize the sender, if a link includes a URL you don't recognize, or comes from someone who hardly ever contacts you, think twice before clicking it.
2. Be Certain
Be certain that the site you think you're on is really the one it appears to be. Some hackers will build replicas of popular sites like Facebook or banking pages to trick people into entering private information. Always ensure that the domain name in your browser's URL bar matches the website you intend to be using.
3. Secure Your Passwords
Passwords are another potential vulnerability. We have some tips to maximize the security your passwords provide, but you can find more information here. First, don't use the same password everywhere. This is an easy way to give hackers the keys to every single account you possess. Second, don't use a predictable password, like your dog's name or the street you grew up on. Hackers can use social engineering tactics such as calls to customer service numbers to retrieve such information about you before they even have your password.
4. Use a Password Manager
A password manager can generate strong passwords for you and store them in a secure place. The University of Pennsylvania's Wharton School of Business has a great page that describes some common pieces of software built for those very purposes. Custom keyboards on modern smartphones enable the use of these password managers even on mobile devices.
5. Other Extras to Consider
Consider using SiteLock site scanning to check your site for viruses. Keep WordPress updated and be sure to keep your data backed up.
Staying secure isn't always the more fun work to do. But it's the most important. So use this information as a guide to stop ignorance in its tracks. You and your business will be better off.