How to Manage Your Site Expresso with FatCow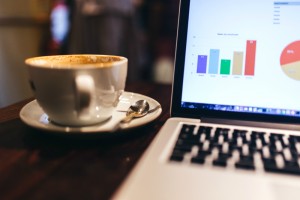 You can build and maintain your website on FatCow in many ways. If you're new to making websites and want to get up and running, Site Expresso is one option. It guides you through the setup process. And the good news is that you can create up to seven pages, an image gallery and a contact form.
The basic Site Expresso menu displays a drop-down list of your pages, a Styles drop-down, a Colors menu and a Preview & Publish button. You can use this menu to add pages, edit text, create links to other pages, add images and to change the visual design of your site. You can enable as many of the seven pages as you need. Each one is designed for a different purpose.
Create a new page by clicking the drop-down arrow next to the Pages menu item and selecting Add a Page. Your page type choices are Products, Services, About, Image Gallery, Testimonials and Contact. Choose the one you want and select Add Page.
Once you have added the content to a page you can preview it by clicking the Preview & Publish button. Make sure everything is in its right place and then click Publish. Your changes will be instantly visible to your visitors.
Use the Styles button to choose an overall look and feel for your site. There are styles for many different types of websites, so don't hesitate to try them all out. You can further customize your site by adding your logo to the site header.
Hover your mouse over the logo area on your homepage and click the Edit Logo button that appears. Then use the Find button to open the upload screen and select your logo from its location on your computer.
Ensure your visitors will see your logo by enabling it in the "Display My Menu" in the upper right area of your Home page. You can also enable your business name, which may be a good idea if your logo doesn't include it. Click Continue to save your changes.
If you maintain a blog outside your Site Expresso site,add a link to it in your Pages menu. Choose Blog from the Add New Page menu we mentioned earlier and paste your blog's web address in the box. Click Save and visitors to your business website will have easy access to your blog. Add a link from your blog to your business site as well for even better cross-marketing.
Your Contact page is vital so test your settings before you publish your site. When visitors fill out the contact form you'll receive an email containing their message. Try sending yourself one from your Contact page so you can be sure it's working.
Associate your social media profiles with your site by double-clicking the bottom-right corner of yourhomepage to add "Follow" links. You can add links to your Facebook, Twitter, Google Plus and LinkedIn profiles. This helps your visitors find you on their social network of choice.