FatCow customers can rest easy knowing we work hard to keep their websites running on well-maintained servers. They are powerful machines, and we're good at what we do. But problems happen. That's why we have a robust Support Center. But there are some more proactive ways for you to keep informed about what's going on behind the scenes at FatCow.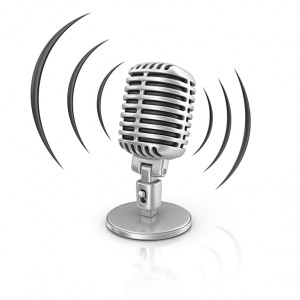 Server maintenance is a complicated job. For example, the IRS alone spends roughly $5 million annually on mainframe and server support. That's one project in one department of one agency. We don't have the same resources as the IRS. But we also don't have the same customer base either. Yet we still take maintenance seriously and keep you informed.
The Customer Alert Mailing List
Remember that newsletter you signed up for years ago that sends you a new poem every morning? Or the one that sends you "breaking" news all the time? If you're smirking or rolling your eyes, you agree that these emails are, to put it nicely, useless. Much of the advice in this 2012 PDF by the University of Washington on email newsletter best practices is still sound. The most important thing is to be useful.
Log into your FatCow account and head to the Customer Alert page. Select the Email Alert ON option on the Customer Alert Mailing List page and then click Change Settings. You can also enable a subscription to the alerts from the Support Center. Look for the Receive System Alerts via Email message.
Other FatCow Email Subscriptions
We have other newsletters and email lists in addition to the Customer Alert list. Our Mailing Subscriptions page allows you to subscribe or unsubscribe from any newsletters or other emails that aren't account related. We reserve the rights to send you email about your account for administration purposes. But if that's all you want, we're cool with that.
However, we take your time and privacy very seriously, so we only send you stuff we think you'll find interesting or useful. If you want to receive newsletters or emails beyond standard account management communications, head to that subscribe page we linked to in the previous paragraph. Enter the email address where you want to receive newsletters and we'll display your subscription status.
You'll see a list of the newsletters you can subscribe to, and whether or not you're subscribed. Click Subscribe or Unsubscribe to change your status for each mailing. Click Update my subscription settings to confirm your updates.
Other Communication Options
You may have questions that we don't email you about. If this is the case, you can always send us a support ticket or give us a call at (888) 278-9780. We're awesome and friendly, and we'll do everything we can to help you out.