The term "user" comes up a lot on the web, referring to customers, visitors, software purchasers and other people on the "client-side" of server-client interactions. This article looks at a few different types of users you may encounter in operating your FatCow account, and how to keep them happy.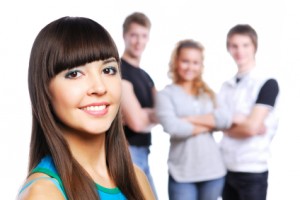 How to Set Up a New WHM User
Web Hosting Management, or WHM for short, is the interface available to our Virtual Private Server (VPS) and Dedicated Server users for managing their own customers in Reseller Hosting accounts. It makes managing multiple accounts easier and faster. Keep in mind that our Shared Hosting customers, while they're awesome, don't have access to WHM as part of their FatCow package.
You will always need to make a new cPanel user in WHM before your customer can access their portion of the server. Begin, as we often do, by logging into your FatCow Control Panel. Click the Server Control Center icon and then hit the "Regenerate" button next to root password. In your web browser, type http://SERVER_IP:2087, replacing "SERVER_IP" with the IP address of your FatCow server. Use the username "root" and the password you regenerated a moment ago.
Now you're going to head to the Account Functions section in WHM and click Create a New Account. Now fill in the the Domain Information portion, using the settings for the new cPanel user. You'll have to assign a package to the account. But there will only be one to choose from (we try to make things easy).
How to Create FTP Users
You may need to create FTP users for customers or their clients, and luckily it's not a difficult process. It's important to note that this tool is available to our VPS, Dedicated and Shared hosting customers.
Go to the FTP section in your Control Panel and fill in the form title Create New FTP Account. Assign a username to the account and create a password with at least six characters, one letter, one digit and one punctuation character. Click "Create FTP User."
Hopefully, you're all done. But sometimes there may be an error you need to troubleshoot. We have some quick troubleshooting tips in our Knowledgebase.
Manage MySQL Users
MySQL is a powerful database management platform. You can accomplish a great deal with even the basic commands. And once again, like FTP management, this feature is available to users of any FatCow hosting package.
But you can't always do everything alone. Start from your Control Panel and navigate to the MySQL Manager. Choose the database you need help with from the left panel and click the Add New User button in the right panel. Select a username and password. The username has to be unique and the password has to match our security requirements.
Click Add User and that's it. Now you can send an email to the new user (while you get some takeout and watch the latest episode of Silicon Valley). Keep in mind that you can also use the MySQL Manager to change passwords, alter privileges or delete users.
How to Deal with Users You Don't Want
We like to keep it positive around here, but some users are knowingly or unknowingly engaged in some shady behavior. Many may have been secretly hijacked for use in botnet attacks, others are just meanies. Here's how to keep them out:
Use the .htaccess Editor to open the Block IP Addresses tool. Choose the folder you want to block and add the IP or range of IPs you want to block to the Current Settings section. Click save to initiate the new blocking rules. If you don't need certain blocking rules anymore, click the Delete icon in the Blocked IP Addresses / Ranges table. Remember that all of the folders within the folder that you apply the block will also be blocked for the included IPs.