We've told you before how important secure passwords are, and that's all the more true when you're transferring ownership of a FatCow account. FatCow accounts may include your business or personal email addresses, which can be targeted by hackers. Start at your Control Panel to prepare your account for transfer.
Update Account Information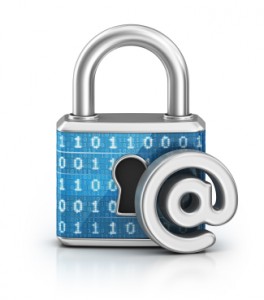 Pay close attention to these updates while making them. Incorrect information could cause issues for the new owner. Their takeover could be significantly delayed if you're not careful.
First go to the Change Account Info section in your Control Panel and click Edit. Change the account information to match the owner you're planning to transfer your account to – and then hit Update. This is the primary identification for the new owner in our system, so double-check everything. Repeat the process for secondary accounts if you have them.
Update Security Questions
You will need to change your security question before you transfer your account, so no one learns your question and answer and also because the transferee will need to set their own question and answer. Click Set Security Question and then choose Existing Profile. You'll have to select the right profile if your account contains more than one.
If you're making your first security question, you'll have to select New Profile. Update the question and answer and click Save.
Security questions for secondary users may no longer be necessary if you're transferring account ownership. You can delete them by entering the Change Account Info Section and clicking Delete for the secondary user. This will remove the user and their security question from your account.
Change Payment Information
From your Control Panel head to Update Billing Info. Change the credit card or PayPal information. It's probably a good idea to have the person to whom you're transferring ownership do this, since asking them for their credit card number or PayPal info may make you come across shady. Credit card fraud is no joke these days, so keep things on the up and up.