Managing Your FatCow Account
It's easy to get so caught up in the excitement of building and launching a website that we neglect basic account maintenance tasks. There are several simple ways to use your Control Panel to make sure your account is running at peak accuracy and efficiency. Password changes, contact information updates, customer alerts and account ownership are among the most important account management issues, so let's talk about them.
Password Changes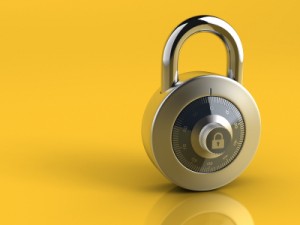 Please don't use the same password everywhere. It is super insecure and makes you vulnerable to the will of evil hackers everywhere. It's a good policy to change your passwords on a fixed schedule, like once, or twice or three times a year.
Change your FatCow password by starting at the Control Panel. Click Change Password and type your new password into the New Password text boxes. There are two so we can be sure you meant to set the password you typed.
Consider using a password manager like 1Password or LastPass to generate a secure password. Your new FatCow password will have to be strong or very secure, the top two of our four categories of password. The last thing you want is someone getting their hands on the administrative side of your website.
Weak passwords have only letters and numbers. "Fair" passwords add a special character. Both have only six characters. A strong password will include two numbers, an uppercase letter, a lowercase letter and a special character. A very secure password will have eight characters, two numbers, two special characters, an uppercase letter and a lowercase letter.
Additional Password Security
For those of you who are security geeks, we should note that your password can be no longer than 45 characters. For everyone else, remember you can't use your username as your password, you can't re-use one of the last three passwords you have used, and your browser will need to allow cookies on our website.
Remember to make a strong password for the email account you use with us, as well. After all, if someone can break into your email account, they can use our Password Reset tool to take over your FatCow account no matter how strong your FatCow password is. If you think this may have been done to you, contact us right away.