How to Manage VAT with FatCow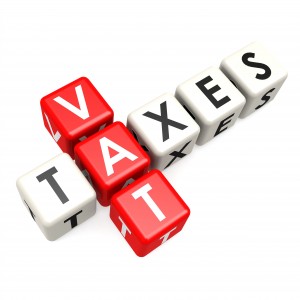 We want to avoid the obvious pun. We really do. But we can't help it. We just had to: So, here it goes: Welcome to VATcow.
This one is for our customers in the European Union. The Value Added Tax is applied to consumer spending throughout the European Union. We don't include VAT in our advertised prices, but we make it clear on our itemized invoices and in your billing account.
FatCow offers our services all across the European Union. As a result, we're required to comply with VAT regulations despite being based in the United States. Our E.U. business customers may need to self-account under E.U. regulations. If you follow the instructions below, we'll tell you whether or not that is the case or whether we will charge it for you.
Supply Your Own VAT Registration Number
Business and charities with VAT registration numbers can provide them to FatCow from within the Control Panel. Log in and go to the Account Management section. Then click on the Change Account Info.
Next click the link under the Primary Account Information section that reads "To update your VAT information please click here." You'll have to select the radio button for your account, whether it's Personal, Business or Charity. We'll use Business for this example.
After you select Business, enter your Business Name and then, in the second text box, the appropriate VAT Registration Number. Double-check the information you entered. Finally, click Update Account Use Information.
Supply the VAT Registration Number for your Reseller Clients
We know many of our customers use FatCow with their own customers. Our Reseller Program lets you provide FatCow services to your own clients. But that means you'll have to help us comply with VAT regulations. It's important to keep in mind that even our United States customers must deal with VAT when they have E.U. clients.
Your clients in the E.U. who receive invoices through FatCow need to give you their VAT Registration Number. Head back to the Control Panel, Account Management, and Change Account Info. Click the link under the Primary Account Information box. Choose the type of account you manage for your client, enter their business name and then add their VAT Registration Number. Double-check it again and click Update Account Use Information.
And there you go. Why make things hard when "Vatcow" makes managing the VAT easy?