FatCow provides a variety of services to our customers. Some people only need one or two of those services. Many of you like the convenience of managing as much of your web presence with us as possible. We have built our Knowledgebase so that customers of all levels can quickly find answers to their questions.
We like the name "Knowledgebase" partially because it sounds like a spaceship full of scholars protecting all of the knowledge that exists in the universe.
We also like the name because it has a "home base" connotation that fits its purpose. It's the place to start, or to refer back to if you have any questions or concerns. We love talking to you. You're smart and clever. But sometimes you need immediate answers. When this happens, the Knowledgebase is the place to go.
Plan Ahead with the Knowledgebase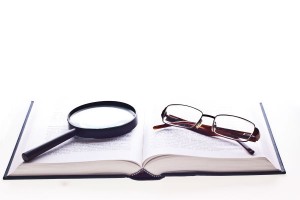 We have divided the most important information about our services into 19 different categories. Beneath those you'll find a list of our five most popular Knowledgebase articles. Next to that, we feature some of our most useful tutorials.
There is also a search box though, for those times when you know you have a question but you're not quite sure what category you can find it in. There's a wealth of information about getting started with your website, marketing it, and even about setting up e-commerce so you can sell products and services on your FatCow-hosted site. You can plan your entire launch, step by step (from design to sales) all from within our Knowledgebase.
This is useful for potential customers as well as for those who have already made the brilliant decision of working with us. We publish as much information about our offerings so that you can be educated and entertained about what we do. This hopefully means that you're better informed and ready to work with us.
Use the Knowledgebase to Solve Problems
You can also use the Knowledgebase to troubleshoot any issues or difficulties you may have. For example, if you get stuck somewhere behind the scenes, the Accounts section is where to start. If you have trouble with accessing or manipulating your email, there's a comprehensive collection of articles in the Knowledgebase about that too.
A common issue involves getting a new credit or debit card. This means your old one will stop working at some point, and when we try to bill you we may not be able to charge you the right fee. We think you're great. And we love what we do. But we have to charge something for what we do or we won't be able to keep doing it. That's why we make it so easy to update your billing information.
Whatever you need, we're confident our spaceship scholars (err…Knowledgebase) has the information to get you back on track. If you dig around in the Knowledgebase and still aren't sure what to do, check out our Support Console. And if all else fails, head over to our Contact page to get in touch with us.