Email is a major part of any productive workflow. That's why we proudly provide a robust email interface at MailCentral in your FatCow Control Panel. But productive people need to have a handle on how to stay productive, and that often means scheduling some downtime. Some people prefer to keep receiving and responding to their email even when they're on vacation. That doesn't sound very relaxing though. You can take a break from email without vanishing from the grid. You just have to set up a way of notifying your colleagues and clients about your temporary absence. That's where autoresponders come in.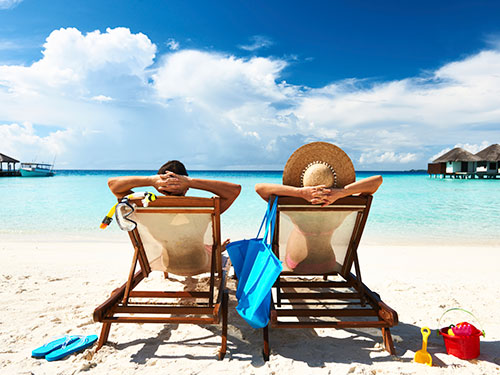 How to Activate and Deactivate Autoresponders
Autoresponders automatically reply to incoming email messages with a preset response. They can be edited and turned on or off from MailCentral. Here's how to create one: Log into your Control Panel and click on MailCentral. Next, choose the email address you want to send automatic responses from and click Autoresponder. Type in your message and click Save. Your autoresponder is active. Now a software robot living inside a FatCow email server will reply to all of your email for you. If software robots freak you out, just picture our own FatCow mascot, Slim. He's a smiling, friendly cow. You can turn off any autoresponder any time by logging back into Control Panel, heading to MailCentral, clicking Autoresponder and selecting Disable next to the one you want to turn off.
How to Craft an Effective Autoresponse Email
You're choosing one email that your account will send in response to any incoming emails you receive for a certain period of time. That means it requires a bit of forethought. It needs to be friendly, professional and informative – all in one. That sounds exhausting to some people, but it's how we do things here at FatCow. We're hoping we come across friendly, professional and informative. If not, send us a note. Your greeting shouldn't be time-based, like "Good morning" but also shouldn't be too casual, so no "Hey there." Something as simple as "Hello" is probably a good choice. Next, you want to get right to the point by opening with the fact that you're not checking email until the date you plan to return to work. Tell them the date, of course, but also give them an alternative to waiting for you. Choose a trusted colleague and, with their permission, include their name, title and email address in your autoresponse. Include a caveat, though, that only urgent matters should be referred to them. Reassure senders that you will get back to them promptly when you return.
Bonus Tip: The Extra Day
Here's a useful tip for minimizing the workload that awaits you upon your return from a vacation. Set your autoresponder to notify people that you'll be back one day later than you'll actually be back. That gives you a whole day to catch up on email when you get back. People will be impressed that you are back in the swing of things early. Those you don't get to won't think twice about it, because they didn't expect any contact that day. Pretty clever, aren't we?