Authorship Faces will no longer appear in search results for logged out users. This used to be a great way to connect your face or your business brand to search results. But it's not the end of the world.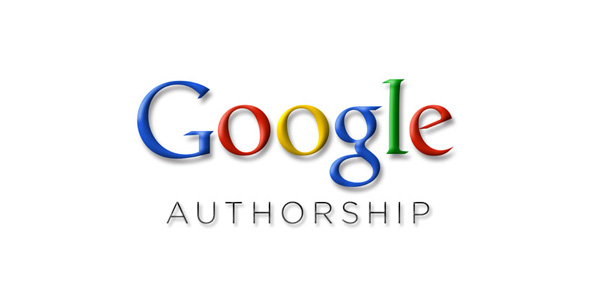 What We Lose Along With Authorship Faces
Prior to the June changes, your Google+ profile photo appeared alongside highly relevant search results whether a user was logged in or not. Businesses could similarly use Authorship markup via [Google My Business](http://www.google.com/business/) and place their logo or other branding next to results. Those who aren't logged into Google will no longer see those profile photos or logos. This removes one aspect of brand awareness. This is unfortunate if you were only relying only on Google Authorship to build your brand.
There's More to Authorship Than Faces
Google Authorship Markup (https://plus.google.com/authorship) is much more than photos. Bylines can be powerful even when someone doesn't recognize your face and (as of right now), bylines aren't going anywhere. Unlike photos, all you need to get a byline next to your results is correctly implemented Google Authorship Markup. In other words, there's no need to be in the user's Google+ circles as with photos.
Google is Your Friend (Yes, Even Yours)
Google's interests overlap with ours in at least one important way: Google wants more people to use Google. The company makes changes to search results to improve user experience and engagement. It also provides robust tools for publishers and authors.
Of course, many users would like to see Authorship Faces remain as they were before. But Google had good reasons for removing them. These reasons include a move toward consistency across platforms, the scarcity of display space on mobile devices and minimal difference in click-throughs between SERPs with images and those without images. If that last one sounds counterintuitive, read Mark Traphagen's theories on it [at SearchEngineLand](http://searchengineland.com/google-removes-author-photos-search-mean-195236).
So we may not like the removal of Authorship Faces, but Google knows better than anyone how to get relevant results clicked. Our focus as content producers and brand builders remains on consistently publishing high-relevancy material. Photos or not, the top result predictably [gets the most traffic](http://searchenginewatch.com/article/2276184/No.-1-Position-in-Google-Gets-33-of-Search-Traffic-Study).
As Ray Hiltz points out [at SteamFeed](http://www.steamfeed.com/authorship-faces-disappear-google-search-results/), logged in users may see your photo "if you've established a relationship with them on any Google product including Gmail." Authorship Faces were only removed from search results displayed to users who weren't logged into Google. That means you should still keep an eye on your markup, and continue to build your Google+ network.
One case study found some interesting data about how logged in users interacted with a specific website. Ryan Jones of dotCult found it may be worth it to optimize for logged in users. Here's what he [reported](http://www.dotcult.com/google-loggedin/):
Logged in users had twice as many pageviews per session and spent twice as long on site
Logged in users had an almost 0% bounce rate, as compared to a 50% bounce rate overall
Logged in users were 20% more likely to be a repeat visitor
A case study is just that: one person's report on how people engage with his site. But it's a good illustration of why you can't ignore Authorship Faces. Google Authorship Markup is still an important foundation for any SEO strategy.