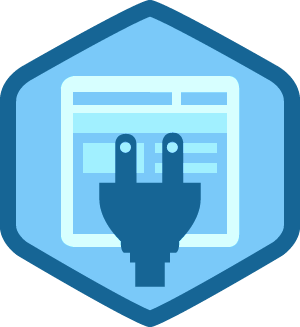 It's important to learn how to understand plugins in web design. There are many options and a variety of platforms that let you add functionality easily through built-in search-and-install tools. Other platforms require you to paste some code directly in your site's theme. The code that's added to a website allows you to do certain things that you couldn't do before – this is what a plugin does.  
It can seem daunting at first. After all, there are thousands of articles and forum posts about plugins for every aspect of a website. And you're not alone if the mere mention of pasting code into your site makes you nervous. Plugins are powerful because they can usually enable and disable features on a site-wide basis, saving a lot of time and energy.
Vacuums and Web Design
Let's talk about vacuums. Yes. Vacuums are a great way to think about how to use plugins in web design.
While there are some pretty fancy vacuums out there these days, the concept is still the same: use spinning brushes to pull dirt particles out of the carpet and suck them up a tube into a bag. It's a simple machine for a basic job, and anyone can do it.
But, just like with plugins, not many people fully understand – or appreciate – all of the bells and whistles involved. And the similarities don't stop here. Vacuums often come with an assortment of attachments. Some are extensions for reaching into ceiling corners, while others are wide brushes for attacking the dog hair that finds its way under the couch. Still others have a slight curve to them meant to clean around difficult angles.
A Tumblr Example
Most blogging and website tools will work just fine for many people right out of the box. But if you're interested in measuring the traffic to your Tumblr site, you'll have to go into your bag of attachments to find the right plugin.
Tumblr doesn't have it's own built-in plugin system, but some themes let you paste a Google Analytics account number, and you can always paste the code into your theme yourself. It's like a vacuum which accepts parts made by other brands.
A WordPress Example
WordPress is the fancy vacuum of plugins. It has a vast library of plugins (more than 31,000 as of this writing). They are broken down into categories based on what aspect of your site they are used to enhance, including sidebar, comments and Twitter. Like vacuum attachments, you can turn them on or off, add new ones and throw away (delete) those you don't use anymore.
The good news is that Fat Cow has tutorials to get you started. The built-in installation and removal capability makes it a great way to learn how to understand plugins in web design.
The Power of Plugins
Like vacuums and their parts, websites and their plugins are most effective when used by someone who knows what they want to accomplish. If you already know most people find you through links to your website shared on social networks, you can use a plugin to make sure that your sharing buttons are accessible on each page, or on your site's sidebar.
You can easily add comments to your website with a plugin such as Livefyre or Disqus. These plugins make it super easy to delete or deactivate, with no need to go through and change every single page of your site.
Another perfect use for plugins is font customization. For instance, Google Web Fonts is a free database of typography you can use on your site. You can select one or more fonts and then get the code you need to add them to your site. Once again, WordPress has plugins dedicated to Google Web Fonts, making it easy to add, change or remove fonts from your site.
Plugins in web design are an effective and versatile way to enhance the design of your site. And like vacuums, most sites are compatible in one form or another, and the possibilities are almost endless.