How and Why to Use Akamai on FatCow
We've hired brilliant geeks to set-up, optimize and maintain our servers in Boston. We know speed is vitally important to the success of any site. That's why we supplement our brilliant geeks with optional Akamai edge server caching.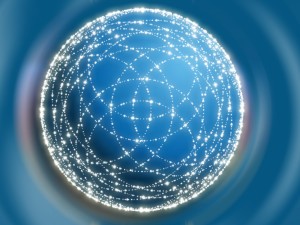 We know what you're thinking: Akamai what? Edge server caching is a fancy way of saying that Akamai stores copies of your site's content on its servers all over the world. That means that when someone visits your site, instead of downloading it directly from our Boston servers, they'll get it from the Akamai location closest to them.
This is more important than ever these days because high resolution mobile and tablet devices require larger files than ever to truly look beautiful. Content such as images, CSS styling and JavaScript are cached by Akamai. The HTML of your site still comes from our servers, but Akamai helps it find the fastest path to each visitor.
Akamai with FatCow Nameservers
Akamai is integrated into our service, so if you buy it from within your FatCow account and are using FatCow nameservers, we do much of the setup work for you. We change your site's DNS records so all traffic requests for your site are diverted to Akamai's servers. This can take anywhere from two to 24 hours, so please be patient.
We also automatically flip some switches behind the scenes to enable browser caching for your site. Browser caching works together with rerouting through Akamai for maximum speed optimization. Finally, we'll add "www" to your website address, even when people don't enter it, to help Akamai avoid conflict with your base domain.
Akamai with External Nameservers
We know some of you use other nameservers. If you want to come back into the FatCow nameserver fold, read about how to update your nameservers. If you're doing just fine with your external nameservers, no worries. You can still use Akamai caching.
You'll have to go to your domain's settings and find the screen where you can edit your DNS configuration. You're going to create two new CNAME records. First, create a CNAME record pointing www.yourdomain.com to fatcow-cust.com.edgekey.net. Then create a CNAME record pointing origin-www.yourdomain.com to yourdomain.com. You can route other subdomains of your website through Akamai by repeating the first step and replacing www with the subdomain you want to route.
If your site is image heavy, or if speed is extra important to your success, such as with an e-commerce store, Akamai edge server caching is a great way to improve performance. Your site will look the same to your visitors, but load times will decrease and downloads should also be faster. Maybe we should change our name to FastCow?
Nah, we like our name.